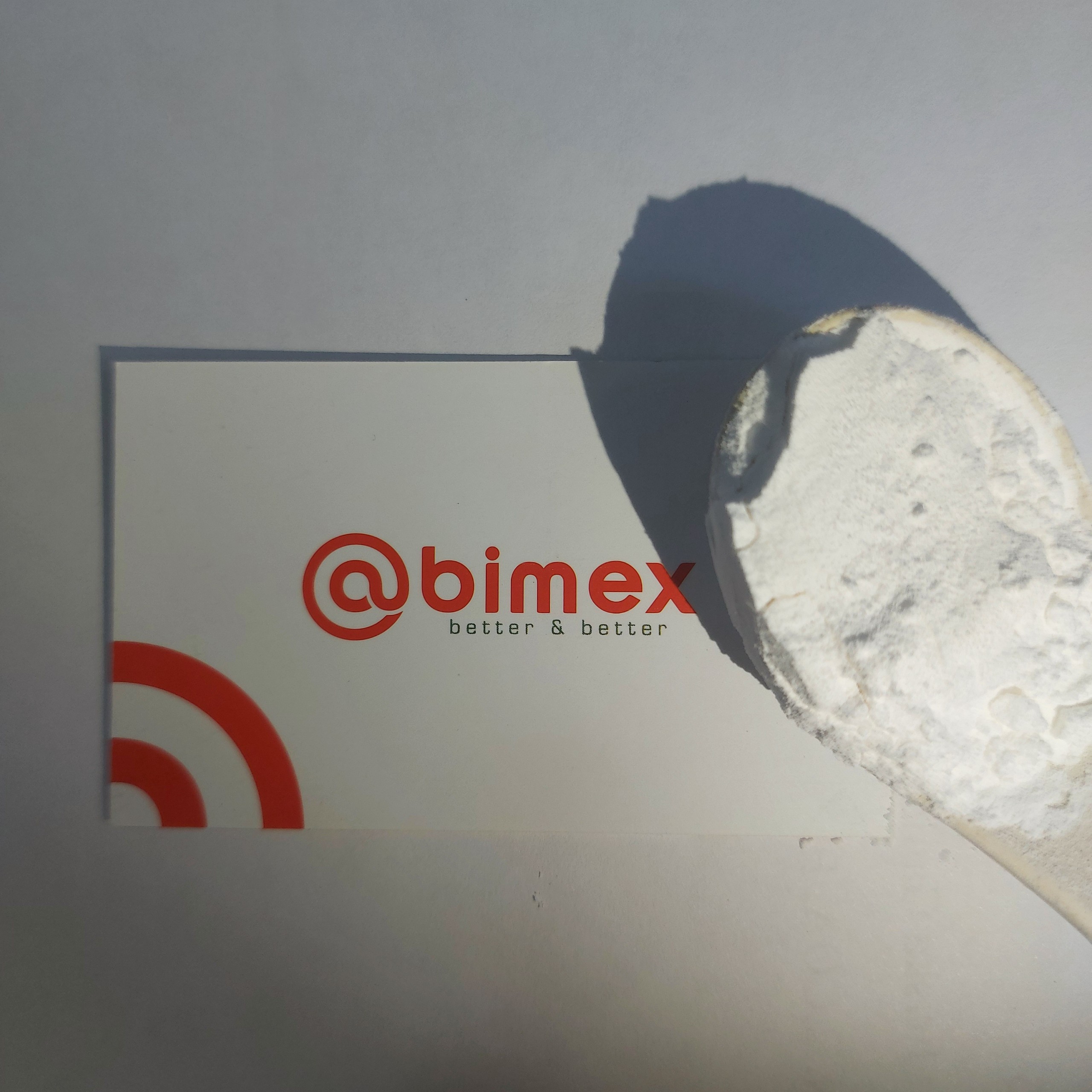 Global Pregelatinized Starch Market: Market Outlook
Pregelatinized starch is considered as one of the highly digestible starch derived from sources including corn, potato, wheat, and arrowroot. Pregelatinized starch offered by manufacturers is dried, pre-cooked, and grounded for applications in different industry. It has the property of forming cold water paste and develops viscosity. Pregelatinized starches are known to retain viscosity and functional properties of the original base material. Pregelatinized starch is cooked and dried in extruders or drum dryers which makes it cold-water soluble making pregelatinized starch act as excipients in pharmaceutical and food industry. Pregelatinized starch powder and dry starch sugar is obtained with the help of spray dryers.
Clean-Labels cut through the clutter of too much data and represents valuable information to customers since they enable them to feel that they have more control on their well-being thus appealing the customers. Pregelatinized starch is label friendly and considered clean-label thus propelling increased application in food products that are clean labelled.
Will Increased Application of Pregelatinized Starch in Food Industry Drive Market Growth?
Pregelatinized starches have binding property and are added to food products for improving the texture of it with binding the ingredients together along with thickening. Increasing demand for baked food products is expected to increase the demand of pregelatinized starches which helps improve the juiciness and texture of different baked and confectionery products like donuts, pastries, cakes, cookies, candies, and others.
It also acts as thickener in functional drinks, sauces, soups, powdered foods, baby food, pudding, and others. Thus, the property of pregelatinized starch in saving heating time of the manufacturers along with imparting thickness and binding ingredients, is expected to propel its demand from food industry during the forecast period.   
How is the Increased Popularity of Products Aiding Increased Shelf Life Boosting Demand for Pregelatinized Starch?
With the view of keeping the food products appealing and fresh for longer time the producers of beverage, confectionery, and fresh baking industries are focusing on finding ways to keep their portfolios fresh for longer time. Pregelatinized starches are known to absorb water quickly and acts as food stabilizer in different food products. They create stiffness, increase stability, and retain physical characteristics in the food thus imparting increased shelf life to products in the food industry. With shelf life extension being multifaceted need, the demand for pregelatinized starch as chemical alternative in food products is expected to witness upsurge during the forecast period.
How will the Increasing Consumption of Convenience Food Benefit the Growth of Pregelatinized Starch Market?
The demand for convenience food products has witnessed a significant increase over the years, owing to the busy lifestyle and frequency of fresh cooking going down. The rise in the income levels of consumers has further contributed towards the demand for convenience food. Attributes of pregelatinized starch such as texture improver, fat replacer, and nutrition value enhancer are promoting the application of it in the new age convenience food products.  With increasing number of time-starved consumers increasingly tucking convenience foods to satisfy hunger pangs, the demand for convenience food is further expected to increase. This in turn is further expected to positively impact the application of easy to use and convenient pregelatinized starch in these food products.
What are the Key Challenges faced by Pregelatinized Starch Manufacturers?
Though pregelatinized starch is used in a large scale in developed countries, its penetration rate is comparatively low when it comes to some of the developing countries, such as those in Asia Pacific or the MEA regions. Pregelatinized starch is not used on a large scale in the Asia Pacific region. Instead, manufacturers use modified starches to maintain the shelf life and quality of products, owing to high profit margins.
Pregelatinized starch is cooked and then dried in drum dryer or in extruder, the further processing of this starch adds on to the cost thus increasing the production cost. With manufacturers in the food industry searching for affordable alternatives, the sales of pregelatinized starch market may hinder.
Key Segments of Pregelatinized Starch Market Covered in the Report
Based on the source, the global Pregelatinized Starch market has been segmented as
Corn
Potato
Arrowroot
Wheat
Based on form, the global Pregelatinized Starch market has been segmented as,
Based on application, the global Pregelatinized Starch market has been segmented as,
Food Industry

Bakery
Confectionery
Dairy and Desserts
Functional Food
Baby Food

Pharmaceutical
Cosmetic Industry
Others
Based on the region, the global Pregelatinized Starch market has been segmented as
North America
Latin America
Europe
South Asia
East Asia
Oceania
Middle East & Africa
Competitive Landscape
Key players such as
Cargill
Incorporated
Archer Daniels Midland Company
Galam Group
Tate and Lyle
PLC
Grain Processing Corporation
S A Pharmachem Pvt Ltd
Crest Cellulose
DFE Pharma
Visco Starch
Banpong Tapioca Flour Industrial Co Ltd
and others
are actively involved in offering pregelatinized starch for different applications.
What Strategies are the Key Players Adopting for Increasing their Market Share in the Pregelatinized Starch Market?
Key players like Cargill, Incorporated are carrying out expansion strategy for increasing their market presence in Asia Pacific. Expansion through increasing production capacity is the strategy that the company is adopting for increasing the penetration of pregelatinized starch in emerging economies of Asia Pacific.
In 2020, Cargill, Incorporated announced to double the production of pregelatinized starch in its Indonesian facility. The expansion was done at the company's plant in Pandaan, Indonesia to better serve food manufacturers, particularly in the convenience and foodservice categories.
Which Application Industry should the Manufacturers of Pregelatinized Starch Market Target for Increasing Revenue?
Customers are increasingly spending on personal grooming and cosmetics product with the view to appear presentable at all times. . Growing consumer consciousness regarding the use of products that provide multiple skin benefits and nourishing qualities to attain the perfect skin and body is expected to boost the demand for cosmetics and personal care products globally. Pregelatinized starch is viscous and acts as thickener in different cosmetics products. Thus, opportunity for manufacturers operating in the pregelatinized starch market exists as they can increase their revenue by targeting this growing industry.
What are the Key Opportunities for Pregelatinized Starch Market Manufacturers?
Robust growth in the consumption of soups & sauces in the past decade is one of the key reasons for the high demand of pregelatinized starch. Pregelatinized starch as clean label starches with similar functionality as modified starch empower manufacturers to meet the demand of the consumers. These starches perform well in cold processing conditions which involve low pH or high shear. Starches are added to increase the thickness or stability of the products. Thus, the growing demand for soups & sauces is expected to accelerate the demand for pregelatinized starches. Manufacturers involved in the production can improve the quality of the starches along with offering it at affordable price for gaining manufacturers attention involved in soups & sauces market.
Why is U.S. dominating the pregelatinized starch market?
U.S. dominates the global pregelatinized market as the country is home to the key manufacturers of pregelatinized starch along with well-established application industry. The steady demand of pregelatinized starch as thickening and binding agent from the food industry in U.S. contributes towards the high market share of the country. Concurrent expansion and investment strategies by key players for increasing the penetration of its products in the established application industry further adds on to the country being dominant in the global pregelatinized starch market. Expansion of cosmetics industry coupled with increasing demand of pregelatinized starch from pharmaceutical industry is further expected to increase its application in the developed economies of U.S.
Growth of Pharmaceutical Industry in India Closely Tied to the Growth Pregelatinized Starch Market
Pregelatinized starch is known to stabilize moisture sensitive drug. It provides excellent low dose content uniformity and is effective with moisture sensitive actives and for low dose applications. In addition of offering flexible performance and unique range of functions for pharmaceutical products, pregelatinized starch are known to cut down the process and material cost by eliminating and reducing superdisintegrants, binders, glidants, and high levels of lubricants. Enhanced medical structure, rising income levels, key players focusing on emerging market for growth, and others are factors that have underpinned the set-up in growth trajectories in India. With pharmaceutical industry gaining popularity in India, the demand for pregelatinized starch in India is expected to increase.
COVID-19 Impact on Pregelatinized Starch Market
The widespread of COVID-19 has severely impacted the global economy and many industries are witnessing slower growth at the present time. The food and beverage industry is also expected to face the aftermath of the pandemic. With disrupted supply chain, travel restrictions, and trade barriers the flow of ingredients to different industries remained troubled. Manufacturers are searching for local ingredient alternative to keep up with the demand from the food industry. However, with government supporting the production of essential food products and ease in restrictions, the pregelatinized starch market is expected to witness low to moderate impact in the near term.
NOTE – All statements of fact, opinion, or analysis expressed in reports are those of the respective analysts. They do not necessarily reflect formal positions or views of the company.