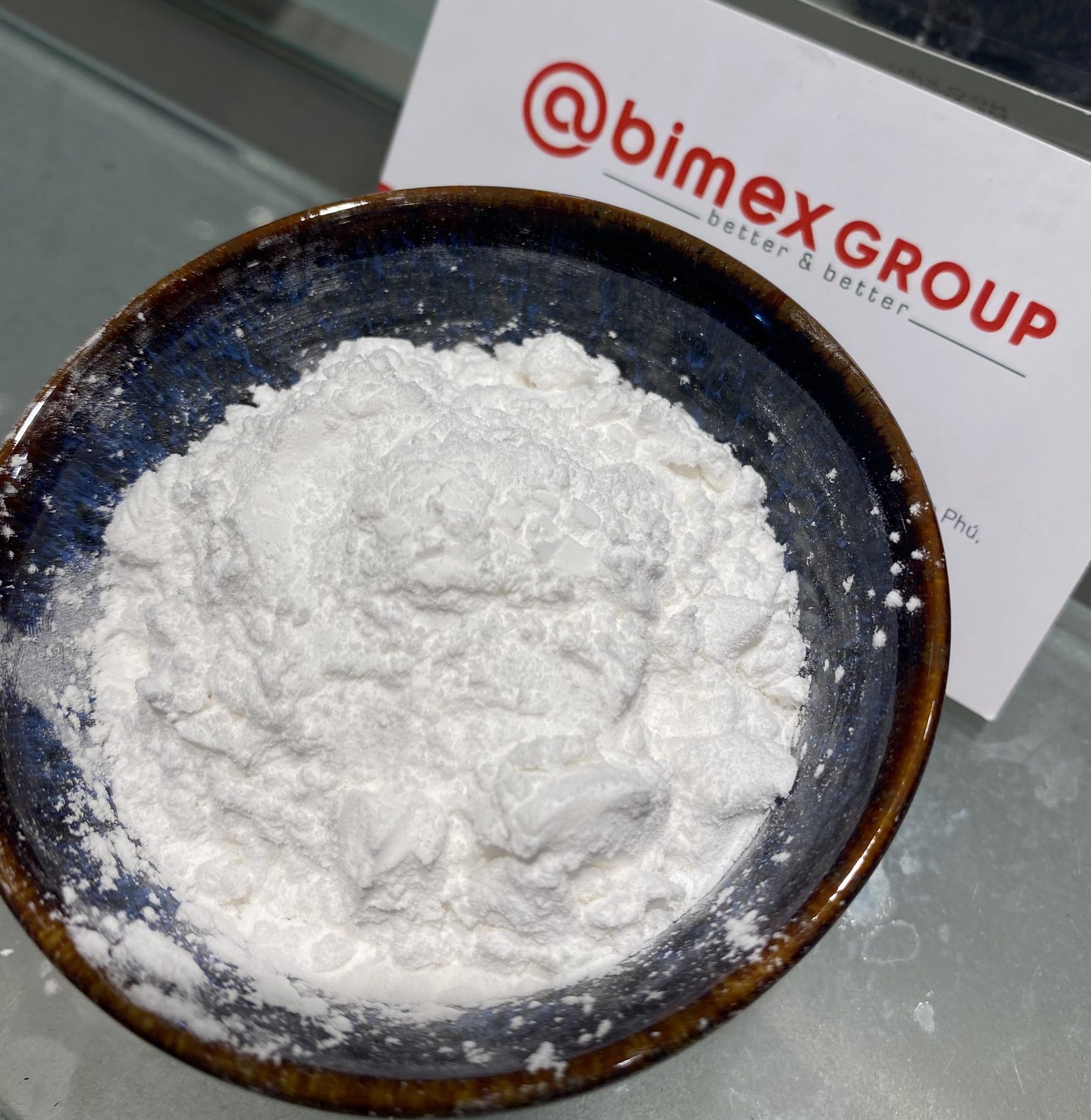 Properties:
Modified tapioca starch is prepared by physically, enzymatically, or chemically treating tapioca starch to change its properties and enhance its performance in different applications.
Starches may be modified to increase their stability against excessive heat, acid shear, time, cooling, or freezing; to change their texture; to decrease or increase their viscosity to lengthen or shorten gelatinization time; or to increase their viscostability. In some instances, the properties of tapioca starch do not meet the requirements in the processing of food.
Applications:
– Snacks
– Confections
– Bakery products
– Frozen foods
– Soups and sauces
– Ham, sausage, fish balls,…
Abimex Group is distributing various types of modified tapioca starch sụch as Acetylated, Cross-linked, Oxidized, Cationic, HP, Pregel, and combinations, we have modified -E such as:
– Modified starch E1404 (oxidized starch)
– Modified starch E1412 (distarch phosphate)
– Modified starch E1414 (acetylated distarch phosphate)
– Modified starch E1420 (acetylated starch)
– Modified starch E1422 (acetylated distarch adipate)
– Modified starch E1442 (hydroxypropyl distarch phosphate)
– Prepared by treating starch with an acetic acid anhydride. The resulting starch is more stable at high temperatures and low pH.
Visit us at: abimexco.com for more information.