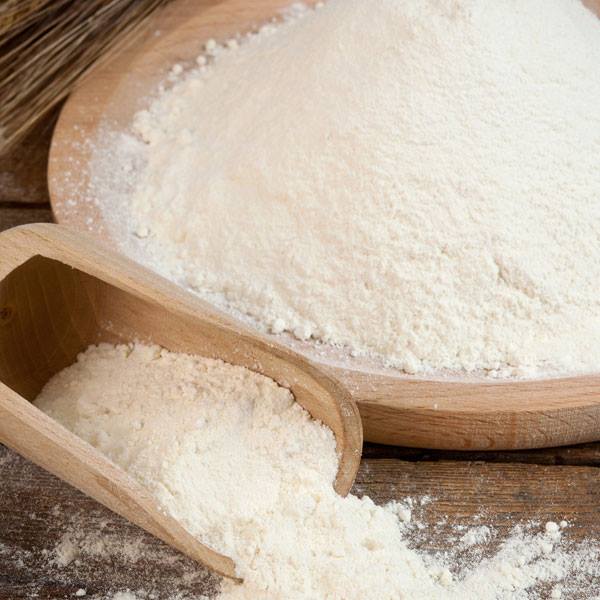 Tapioca is a starch extracted from cassava root . This species is native to the northeast region of Brazil, but its use spread throughout South America. The plant was carried by Portuguese and Spanish explorers to most of the West Indies and Africa and Asia. It is a tropical, perennial shrub that is less commonly cultivated in temperate climate zones. Cassava thrives better in poor soils than many other food plants.
Although tapioca is a staple food for millions of people in tropical countries, it is devoid of nutrition and low in food energy. In developed countries, it is used as a thickening agent in various manufactured foods.
Tapioca starch is widely used in the food and non-food industry. In food processing technology of tapioca products such as glucose, dextrose, fructrose and other sweeteners.
Tapioca starch can be processed into a product in the form of crystals condiment which is monosodium glutamate. There are also a lot of related products which are also made from tapioca as fibers, pellets, milk cream, sauces, cream, adhesives used in food, thick powder for soups, etc. …
*General standards for products as follows:
Starch composition: 85% min.
Ash: 0.20% max.
Plasticity: 700BU min.
Viscosity (6% 300C, pin no. 4): 6000-15000
* The applications of tapioca starch in food starch and other industries.
Increase the solids content in canned soups, ice cream, fruit preservatives, pharmaceuticals,…
Bind the product and prevent drying during cooking, such as sauces and preserved meat, …
Use high water retention function of the starch in creams, baking powders, ….
Starch thread vertically to limit the thread breaking and splitting on the loom,… Used in textile printing and dyeing: gelling dye, working like chromophore. Starch finished fabric to improve fabric strength and weight, …
Thick features are used in soups, baby food, sauces, …
Increase durability, foldability, help in waterproof paper …
Improve appearance and durability of paper. For whirlpool papers, paper sheets and cardboard boxes.
7. Used as an adhesive in the industry:
Making plaster ceiling panels.
Breeding food processing (food for cattle, poultry, seafood, …)
8. Used in other industries:
Manufacturing of biodegradable plastic packaging.
Tire Industry Manufacturing.
Plywood Industry Manufacturing.
Making Detergents…